Spring is HERE…a time of new beginnings!  Feel healthier and stronger by keeping it real… Check out 10 Real Food Tips and 10 Move More Tips!!
EAT REAL MOVE MORE!
Eating real whole foods is nourishing to the body.  Why eat foods laden with chemicals and food additives? It's simply not good for the body, digestion or health. In my practice, specializing in pelvic floor dysfunction, incontinence, constipation and pelvic pain, I see the changes it can make by modifying one's diet for the healthier; Removing those bladder and bowel irritants can HELP!!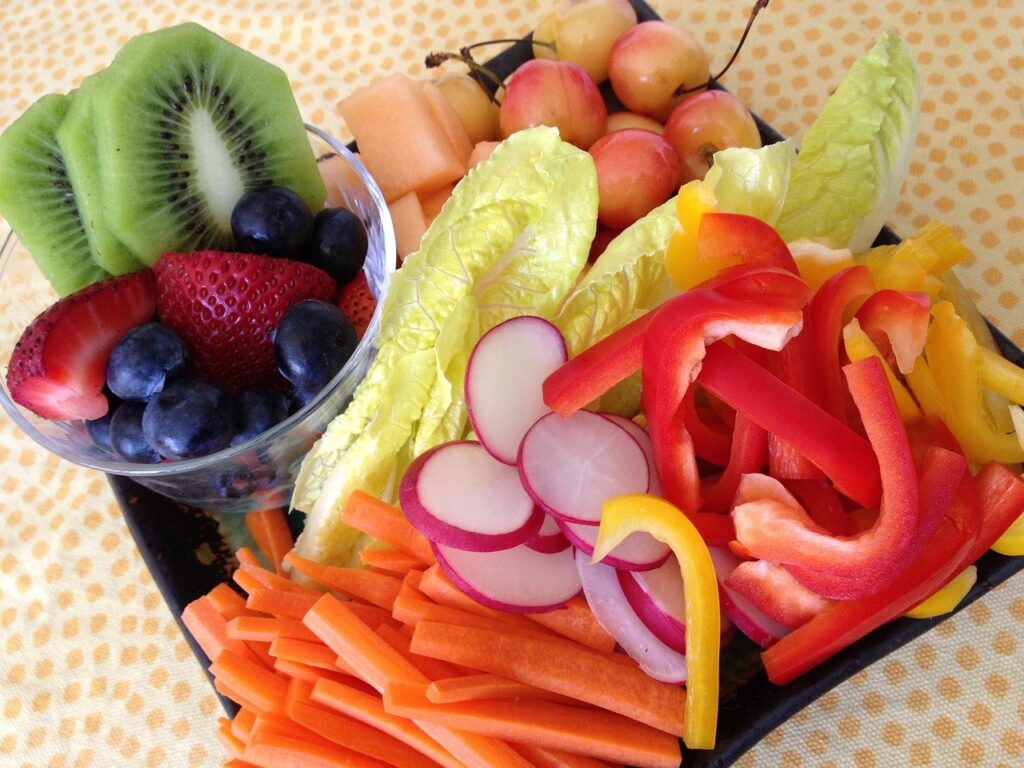 So What's Eating Real? The best is just eating whole foods from where it came... Land, Ocean or Sky... and preparing it homemade. Nothing wrapped or in a box and free of additives, chemicals and GMO's.
10 Real Food Tips
One Ingredient Foods
Eat one ingredient foods: Fish, Chicken, Meat, Beans, Rice, Buckwheat, Quinoa, Fruit, Vegetables, Nuts, Unrefined Real Salt etc...(we don't want additives in our salt either check out this blog "Take it with a Grain of Salt," and top recommended brands. I use Real Salt and Himalayan Salt.
... ooh, let's not forget the amazing bone broth, that fits into this category too...check out my blog on Amazing Bone Broth!
Organic
Buy organic when you can.  If you need to stick to a budget check out EWG's Dirty Dozen and Clean Fifteen and recommendations from the Natural Resources Defense Council.
Antibiotic and Hormone Free
"The sheer volume of antibiotics being used may pose serious risks to public and environmental health, primarily because it may contribute to antibiotic resistance in pathogens that cause illness in people (Chee-Sanford 2009, Shea 2004)." See more at: EWG Meat Eater's Guide: Other Meat Concerns: Antibiotics, Hormones and Toxins
Pasture Based and Grass fed
The state of health of the animal is what you eat and so there are many benefits to eating a happy animal raised on a pasture eating grass. Check out why, Benefits of Pasture-Based and Grassfed Farming and EWG's Meat Eater's Guide: Why Go Organic, Grass Fed and Pasture Raised?
Drink Water
Fruit juices and sodas are generally filled with sugar. "Rising consumption of sugary drinks has been a major contributor to the obesity epidemic," See More @ The Department of Nutrition at Harvard School of Public Health Fact Sheet.  In addition, many have artificial sweeteners, food dyes and other additives.
Probiotic Rich Foods
Homemade Yogurt –check out my recipe- Vanilla Bean Coconut Yogurt and Dr. Mercola's article revealing which store bought yogurts are healthy and which are best avoided. Also, Fermented Veggies are probiotic rich (not veggies in vinegar), it should say on the container probiotic rich and or fermented.
Avoid Processed Foods
Generally, foods in a box or bag are processed and are most likely to contain food additives, preservatives and chemicals. Always read the food label and choose products with a short list of ingredients that you can read and that sounds like food. I like to say, "if you can't read it, don't eat it." Foods that don't require a label are best...one ingredient foods 🙂
Avoid Food Additives|Artificial Sweeteners|Artificial Colors|Preservatives
Many of these substances are used to prolong the shelf life of a product and to enhance it's color, flavor or texture. "7 Scary Food Additives," from natuallysavvy.com lists food additives to avoid with corresponding potential side-effects which may include: headaches, dizziness, memory loss, vomiting, tinnitus, nausea, allergic and behavioral reactions. Ewg's Dirty Dozen Guide to Food Additives is another good resource.
In 2007, results from a British study, "Food additives and hyperactive behavior in 3-year-old and 8/9-year-old children in the community: a randomized, double-blinded, placebo-controlled trial" published in The Lancet showed increased hyperactivity in nearly 300 children of the general population that consumed artificial coloring and preservatives in food (this included all children and not just children diagnosed with ADHD). WebMD's article,"The Truth about 7 Common Food Additives," reports, "the 2007 study compelled the European Food Standards Agency to urge companies to voluntarily remove artificial coloring from food products. The FDA, however, hasn't changed its opinion on the use of FDA-approved artificial food colors, which it considers safe when used properly."
Check out "Smart Guide To Food Dyes: Buy Food that can Help Learning," by HealthySchools.org.  A great resource with cited journal articles for specific health concerns linked to specific food coloring including hyperactivity, compulsive aggression/violent behavior, eczema, hives, asthma, cognitive disturbances, sleep disturbances and more.
Avoid GMO's
GMO stands for Genetically Modified Organism.  It is a process that takes genes from one species and inserts them into another in an attempt to obtain a desired trait. GMO Facts by the Non-GMO Project, states that in more than 60 countries, there are bans or restrictions on the sale and production of GMO's due to safety concerns.  Kids Right To Know website on "GMO Information," points out the following concerns about GMO's quoted below:
"Various feeding studies in animals have resulted in tumors, damaged immune systems, smaller brains, livers, birth defects, reproductive problems and infertility
GMOs have also been linked with allergies, various digestive and bowel syndromes and even autism in humans."
Avoid GMO's! Buy Organic and look for products that are Non-GMO Project Verified!
Avoid Trans Fats
Anything labeled as partially hydrogenated or hydrogenated oils.  Trans Fats increase your risk of developing heart disease, stroke and type 2 diabetes - See More On, "Trans Fats"by the American Heart Association.
Good replacements include Organic Virgin Coconut Oil and Organic Virgin Olive Oil. Organic Virgin Coconut oil is great to cook with because it can withstand the heat better and Organic Virgin Olive Oil is great for salads.  Heating olive oil over 200° to 250° F you can run the risk of oxidizing the oil which can do more harm that good says Dr. Mercola in his article Coconut Oil vs. Vegetable Oils: What Oil should you be Cooking with and which should you Avoid?
10 Move More Tips
Dance
Take the Stairs
Join an Exercise Class
Go for a Hike
Walk with a Friend
Walk your Kids to School
Exercise while you watch TV
Exercise at your child's sports practice
Do intermittent bursts of exercise throughout the day, between chores or at break
Join my EAT REAL MOVE MORE MONDAYS WALK in Centennial, Colorado. See our About page under SPECIAL NEWS for details.
I know it's hard to make change sometimes.  But just start somewhere, pick one thing and begin.  Get empowered and read about the different benefits these tips can have on your health.
Keep it Simple...Eat Real Move More
Best of Health,
Sandra
DISCLAIMER: The content on the blog for Evoke Physical Therapy and Wellness Center, LLC is for educational and informational purposes only, and is not intended as medical advice. The information contained on this blog should not be used to diagnose, treat or prevent any disease or health illness. Any reliance you place on such information is therefore strictly at your own risk. Please consult with your physician or other qualified health care professional before acting on any information presented here.
Read more