Important  Read: Coronavirus (COVID-19)
At Evoke, we care about the safety of our patients, staff and community. We are following the Center for Disease Control's (CDC) recommended guidelines for outpatient healthcare facilities. We are closely monitoring the CDC website for any changes and the most up to date information. If you are feeling sick, as per the Centers for Disease Control, "Call your healthcare professional if you feel sick with fever, cough, or difficulty breathing, and have been in close contact with a person known to have COVID-19, or if you live in or have recently traveled from an area with ongoing spread of COVID-19. Your healthcare professional will work with your state's public health department and CDC to determine if you need to be tested for COVID-19." For more information, about the Coronavirus visit the CDC website and Colorado Department of Public Health and Environment wesite, CO-HELP is Colorado's call line for the Coronavirus (COVID-19). People who have general questions about COVID-19 can call CO HELP at 303-389-1687 or 1-877-462-2911, for answers in multiple languages.
Welcome!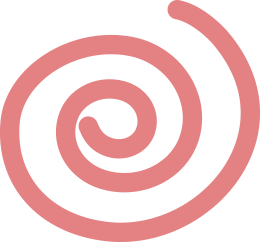 Evoke is a Holistic Practice integrating a Whole-Body approach to Wellness. We offer manually based Physical Therapy, Pelvic Floor Therapy, Health Coaching and GAPS (Gut and Psychology Syndrome) Whole Food Educational Support. Our Physical Therapy specialties include Pelvic Floor, Pregnancy and Postpartum Care, Bladder and Bowel Conditions, Prolapse, Diastasis Recti, Incontinence, Constipation, Pelvic Pain, Sacroiliac Instability/Pain, Coccyx pain and Orthopedics. At Evoke, we consider many more areas of the whole body to evaluate verses solely the primary area of complaint. We determine the root of the problem, body imbalances and other contributing factors to ultimately unlock the body from its dysfunctional holding pattern. Committed to quality care, we offer personalized attention, private 45-60 minute bodywork sessions and dedicated support throughout your healing journey. Our services are also available for self-care or just a simple treat. We have Gift certificates for your loved ones too! Check out our specialties offered below — Thank You for Choosing Us!
Contact Us
Evoke is located in Englewood, just minutes off of I-25!  Our practice is central to all south-metro Denver area towns including Denver Tech Center, Centennial, Highlands Ranch, Littleton, Lone Tree, Parker, Greenwood Village, Cherry Hills Village and Castle Rock.  Our Classes are held at our Englewood location.

Evoke 
Get Directions
88 Inverness Circle East, Building H, Suite 105
Englewood, CO 80112

303-475-6252