What's a Wellness and Health Coach?
Close your eyes and envision yourself in your life …. How do you see yourself? What are your dreams and well life visions?  Is what you envision different from where you are now in your life?  Are you encountering challenges that get in your way of obtaining your goals? If so, our Wellness and Health Coaches can help! As a Wellness and Health Coach we support and guide you in reaching your goals and well life vision. We stand as your ally in your wellness journey. We provide you with inspiration and empowerment in realizing your potential and achieving the lifestyle changes you want. Lasting change happens when you are ready. Our job is to explore this with you, facilitate a process of change and help you develop the tools you need and internal motivation towards actualizing your dreams. We will be your guide!
Who Can Benefit
Fundamentally anyone can benefit from Wellness and Health Coaching. Wellness and Health Coaching is designed to help individuals who are seeking meaningful lasting lifestyle improvements, bettering their health and well-being, reaching their full desired potential and finding that perfect life balance. Wellness and Health Coaching can incorporate many aspects of one's life, as to be well, bridges deeply the body, mind and spirit of the wheel of life…

Why Us
We are a holistic practice offering many different specialties to optimize your health and well-being.  Our Coaches can guide you towards reaching your well life vision. Our Physical Therapists can help treat underlying issues that may affect your health including bladder and bowel conditions or chronic pain. At Evoke, we are uniquely suited to treat the whole person!

Call Us Today!  303·475·6252
Lifestyle Changes
Let us help you make the lifestyle changes you want TODAY!!
Health Coaching › What to Expect
Wellness Mapping 360°© is the model we use for our Coaching Services. It is a proven methodology that is structured to provide both support and measurable outcomes. We will begin by exploring your life, dreams and challenges. We listen to your story and understand what brought you to coaching. We assess your current level of wellness, goals and readiness for change. We support you where you are and begin our climb together!
Developing a Wellness Map or Plan is an important next step. It provides you with a structure or framework to move you towards your well life vision. First, we clearly define your well life vision, the image of the life you want to live. We discuss areas you want to focus on that will help you to reach your well life vision. With each area of focus we will develop goals —the outcomes you want to actualize in your life. We will set weekly action steps that will bring you closer and closer towards reaching your goals and well life vision. We are here to support your every step and celebrate your every success. We believe in you. Let us help you make it happen!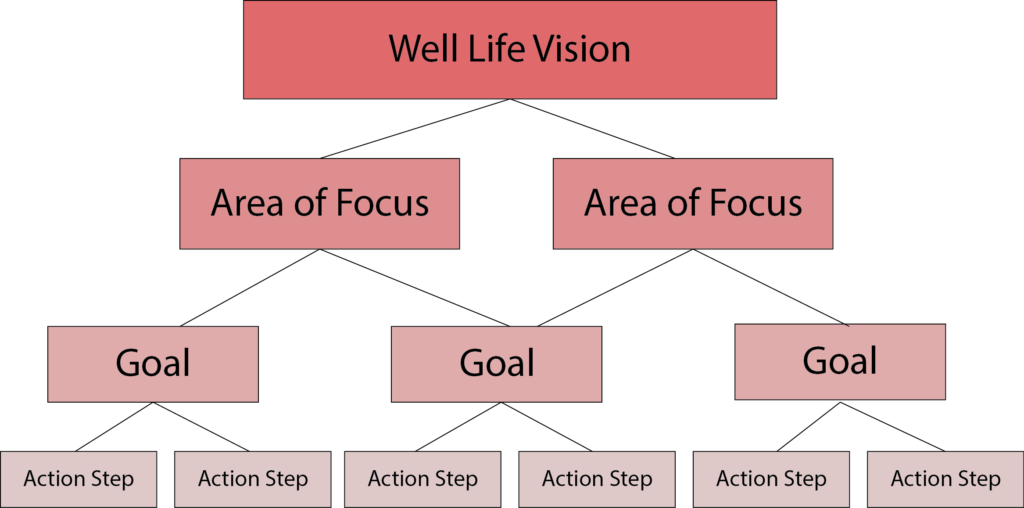 We offer on site office sessions at our Cary location, conveniently located central to all neighboring towns of Apex, Holly Springs, Raleigh, Chapel Hill, Morrisville, Garner, Clayton, Wake Forest, Fuquay-Varina, Durham, Carrboro and more! Telehealth consultation options are available in North Carolina and Colorado.
Real Balance Wellness Mapping 360°© was created by Michael Arloski, Ph.D., PCC., a licensed psychologist, Professional Certified Coach (ICF) and a Certified Wellness Practitioner. He is one of the key developers and professional contributors to the field of wellness coaching since 1979.

FAQS
Testimonials
Contact Us