"CranioSacral Therapy has been a tremendous experience for me in connecting more deeply with the whole body. I have found it to be remarkable in the healing process in many different ways."~ Sandra
CranioSacral Therapy (CST) is a gentle, hands-on approach that releases tensions deep in the body to relieve pain and dysfunction and improve whole-body health and performance.  It was pioneered and developed by Osteopathic Physician John E. Upledger after years of clinical testing and research at Michigan State University where he served as professor of biomechanics. Using a soft touch which is generally no greater than 5 grams-about the weight of a nickel-practitioners release restrictions in the soft tissues that surround the central nervous system.  CST is increasingly used as a preventative health measure for its ability to bolster resistance to disease, and it's effective for a wide range of medical problems associated with pain and dysfunction.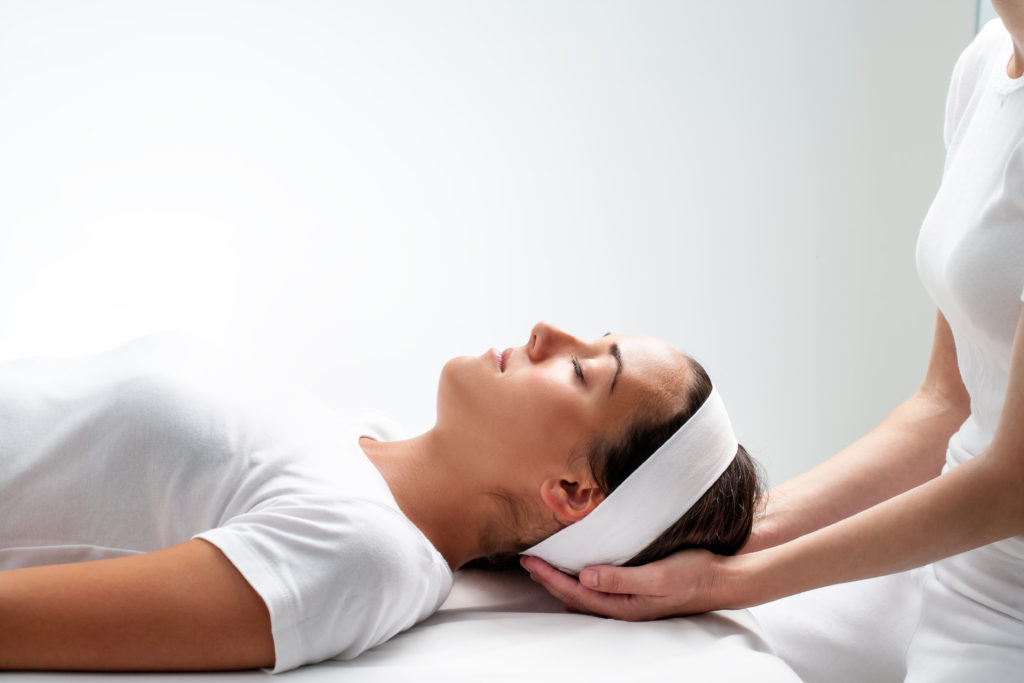 A typical CranioSacral Therapy session lasts from 45 minutes to an hour, and takes place in a quiet, private setting. As a client you remain fully clothed as you recline on a massage or treatment table. The practitioner will stand or sit positioned at various points of your head, torso or feet. At times your practitioner may also support your limbs and spine while helping your body release accumulated tension. What you experience during a CST session is highly individual. Some people say they feel deeply relaxed, while others describe feeling unwinding sensations as the body releases tension. Because each individual response to CST is unique, the number of sessions needed to resolve any particular condition varies widely. While one session may give you the relief you need, your situation may require more therapy before it's completely alleviated. Your therapist can best advise you in this area. Upledger Institute International, Inc. has granted permission to use the descriptive copy for CranioSacral Therapy and the CranioSacral System contained in this website.

CranioSacral Therapy Conditions
Orthopedic Problems
Neck Pain
Back Pain
Headaches
TMJ
Muscle Tension
Stress
Chronic Fatigue
Chronic Pain
FAQS
Testimonials
Contact Us